Camp Masonry is Honored To Host The
Following Special Masonic Guest Speakers in
2019
Many Additional Speakers and Workshops to Be
Added As The Event Draws Near, Check Back
Soon!
RWB Robert Johnson
A Freemason out of the 1st N.E District of Illinois, he currently
serves as the Secretary of Waukegan Lodge No. 78 where he
is a Past Master. He also serves as the District Deputy of the
1st N.E. District of Illinois. Brother Johnson currently
produces and hosts weekly podcasts (internet radio
programs) When Came You? and Masonic Radio Theater
which focus on topics relating to Freemasonry. He is also a
co-host of The Masonic Roundtable, a Masonic talk show. He
is currently working on a book of Masonic essays and one on
Occult Anatomy to be released soon.
MWB Jess N. Raines
Grand Master of Ohio Masons
Camp Masonry is pleased to host Most Worshipful Brother Jess
N. Raines and the Majority of the Grand Officers From The Grand
Lodge of Ohio to Camp Masonry 2019.
MWB Raines will address the craft at the Saturday Night Festive
Board Dinner.
WB Jason M. Richards is a Past Master of Acacia Lodge No. 16 in
Clifton, VA, where he was raised in 2012, and a member of The
Colonial Lodge No. 1821 in Washington, DC. His favorite Masonic
topics include the history of Freemasonry worldwide, the
sociocultural impact of Freemasonry, and the history and evolution
of the Masonic mythos. Bro. Jason is also active in the Allied
Masonic Degrees and the Royal Arch. In addition to his work on
The Masonic Roundtable, Bro. Jason writes on occasion for The
Voice, the official blog of the Grand lodge of the District of
Columbia, and is an emeritus contributor to the Midnight
Freemasons blog. Bro. Jason lives in Virginia with his wife, son,
cats, and ever-expanding collection of bow ties.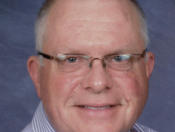 Rev. Duane A. Kemerley
A Masonic Hierarchy of Needs:
Why Many Masonic Initiatives Fail
This presentation utilizes the concepts behind Abraham Maslow's
'Hierarchy of Needs' and adapts those basic theories to
organizational success and the failures of leadership
expectations. There are also specific guidelines for creating
organizational health and stability.
Ken Alexander is a Philidelphia, PA native who came to
Toledo Ohio after Obtaining his PhD in Pharmacy from the
University of Rhode Island in 1972. He became a Mason in
honor of his father, whom never told him he was a Mason. He
is a PM of Samaria Lodge #438 in Samaria MI, and Toledo Ft.
Industry Lodge #144 in Toledo, OH. He is a member of the
Southern MI York Rite College and member of numerous
Chapters, Councils and Commanderies in both Michigan and
Ohio. Ken became involved in Masonic Education Activities
after attending his first
Camp Masonry in 2017. He presents "relative educational
tidbits" at all the lodges and chapters he visits.
Ken will again lead a Camp Masonry favorite, "Exploring
Mackey's Encyclopedia", a grass roots study to expand your
knowledge of Masonry Mackey's

historic gift to our craft.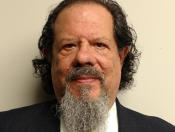 WB Ken Alexander
"Exploring Mackey's Encyclopedia"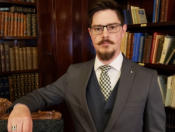 "Right Sizing Your Lodge Geometry"
This presentation dives into how our personal and spatial
relationships are interconnected more than most realize.
Explore how these relationships can negatively and positively
effect the health and welfare of your Masonic Lodge.
Taylor Kleineick is an Ohio Mason. He is a member and Past
Master of High Point Lodge No. 773, a member N.C
Harmony No. 2, and an honorary member of Arts and
Sciences Lodge No. 792. Brother Kleineick travels frequently
for Masonic education and enjoys discussing the history,
symbolism, and philosophy of Freemasonry wherever he
goes.
"From Apprentice to Master Mason"
Chad Simpson was made a Freemason in North Baltimore
Lodge No. 561. He is a Past Master of York Lodge No. 563
and a charter member of Arts & Sciences Lodge No. 792. He
is a Knight of the York Cross of Honour. He is currently a
District Education Officer in the 14th Masonic District.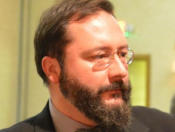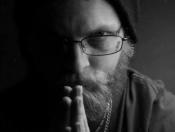 Bro. Dave Bacon
Symbolism:
How experience shapes perception
Bro. Bacon is a member of New Philadelphia Lodge
No. 177 in New Philadelphia OH, and is a 32nd
Degree Scottish Rite Mason. He owns Ashlar Custom
Aprons, and is the owner/operator of two established
Tattoo studios in Ohio. His lecture is born out of a
personal need for the application of Masonic Symbols.
"The Essentials of A Lodge".
Chad Kopenski was raised a Master Mason in Paramuthia
Lodge No. 25, Athens, Ohio, where he is an active Past
Master. He is a Past District Education Officer and a Past
District Deputy Grand Master of the 17th Masonic District. He
currently serves as the Chairman of the Grand Lodge of
Ohio's Education & Information Committee.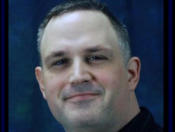 Brother Hambrect was raised to the sublime degree of MM on
April 20, 2016 in Village Lodge #274 in Burton, OH. Currently
he is a member of Triandria Lodge #780, where he serves as
Junior Deacon and Lodge Education Officer, he is also a
member of Shore Lodge #307. He is also a member
Willoughby Royal Arch Chapter #231, where he is Scribe,
Ohio Royal Arch Chapter of Research, where he is Secretary,
Windermere Council of Royal & Select Masters #113, Eagle
Commandery #29, where he is Standard Bearer, Scottish Rite
Valley of Cleveland, and more recently a Noble of the Al Koran
Shrine. He also serves on the Grand Lodge of Ohio's
Education Committee. He works in the IT field and has a wife,
daughter, two dogs, and two cats.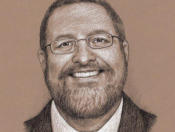 You're a Master Mason.
Now What?
W.B Joshua Beasley is a Past Master of Madison
Lodge No. 221 in West Jefferson, Ohio. He serves
as LEO and is the 9th Masonic District's
Representative on the Grand Lodge Education
Committee.